When:
09/15/2016 @ 7:00 pm
2016-09-15T19:00:00-05:00
2016-09-15T19:15:00-05:00
The String Beans
Thursday, 9/15/16 7:00 p.m.
The String Beans make music that makes kids move! Clever lyrics, catchy tunes and crazy antics are the hallmarks of their live show. Mixing country, rock n' roll, pop, polka, and even rap, the 'Beans' perform original, family-friendly songs about the things kids love, and the things parents can't stop laughing about. Wood River Elementary School students will be treated to a quick concert at 2:00 p.m. – come to the evening performance and register for a chance to win a free String Beans CD!
Welcome to WOOD RIVER'S
 PERFORMING ARTS & ENTERTAINMENT SERIES
Made Possible by
The Donna Lee Moyer Performing Arts Gift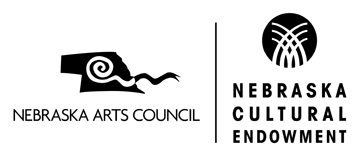 2016-2017 Celebrate wood River Events
WOOD RIVER RURAL HIGH SCHOOL PERFORMING ARTS CENTER
13800 W Wood River Road, Wood River, NE
All Performances are free and open to public
Free Admission
to all performances thanks to the generous support of our sponsors
Cost: All performances are offered FREE to the public. A freewill offering is accepted at the event to make future programs possible.
Contact: Questions or wondering if an event will occur due to inclement weather? Contact Georgene Smidt at 308-583-2606. Better yet, get added to our email list to receive updates about upcoming events and emergency announcements by emailing [email protected] .