When:
11/13/2016 @ 2:30 pm
2016-11-13T14:30:00-06:00
2016-11-13T14:45:00-06:00
Pippa White Saints, Soldiers and Spies: Women and War
Sunday, 11/13/16  2:30 p.m.
Pippa White's productions are "part theatre, part storytelling, part history." Audiences call them unique, captivating, and touching! A professional storyteller, White has toured over 30 states. Wood River is thrilled to bring Pippa back for a new performance celebrating female Veterans. The roles women have played in war are many and varied. Hear the experiences from "saints, soldiers and spies"–proof that women in war have never been only on the sidelines…And they have stories to tell.
Welcome to WOOD RIVER'S
 PERFORMING ARTS & ENTERTAINMENT SERIES
Made Possible by
The Donna Lee Moyer Performing Arts Gift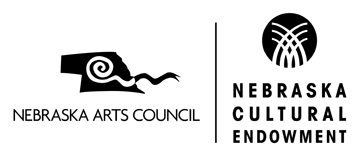 2016-2017 Celebrate wood River Events
WOOD RIVER RURAL HIGH SCHOOL PERFORMING ARTS CENTER
13800 W Wood River Road, Wood River, NE
All Performances are free and open to public
Free Admission
to all performances thanks to the generous support of our sponsors
Cost: All performances are offered FREE to the public. A freewill offering is accepted at the event to make future programs possible.
Contact: Questions or wondering if an event will occur due to inclement weather? Contact Georgene Smidt at 308-583-2606. Better yet, get added to our email list to receive updates about upcoming events and emergency announcements by emailing [email protected] .